Florence Elsie Nicholson
F, (c 1890 - 1900)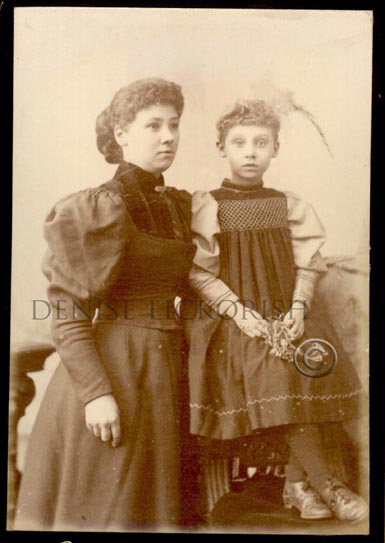 Florence Nicholson with Mother Rose.
Birth*:

Florence Elsie

Nicholson

was born circa 1890 at Middlesex; 1891 census age 1 with Grandmother Bithiah, Annie Ada and James Christmas (who was a visitor).
She was the daughter of

Maria Rosette

NICHOLSON

.

Death*:

She died in 1900 at Mile End, London; June qtr 1900 Mile End district
1c 312.