Annie MACMILLAN
F, (1901 - 1988)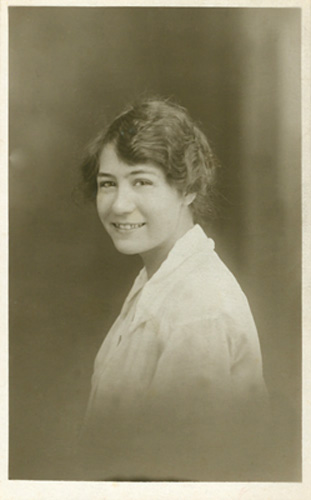 Annie MacMillan was affectionately known to the family as Tiny.








Birth*:

Annie

MACMILLAN

was born on 25 August 1901 at 130 Fawcett Road, Southsea, Hampshire; Birth registered on 16 September 1901.
She was the daughter of

John William

MACMILLAN

and

Bithia Elizabeth

NICHOLSON

.

Marriage*:

She married

Frank

Ellis

, son of

Albon

Ellis

and

Jane

Chamberlaine

, on 7 March 1930 at St Martin, London; Frank Ellis age 60 a widower, occupation steward, address 34 St James's St
SW London. his father Albon Ellis Deceased also steward.
Annie age 29, no occupation address 23 Courtfield Gardens, Earls Court, SW London. Father John Albert MacMillan deceased.

Death*:

She died on 14 September 1988 at Spencer Hospital, Wynyard, Tasmania, Australia, at age 87; Cause of death liver failure with cardiac arrest. This followed a series of small "strokes" leaving her with a left paralysis.