Annie May Jones
F, (1918 - 1944)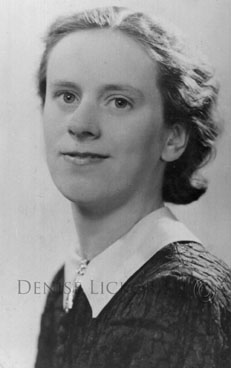 Annie May Jones. born 1918. Known as Queenie. Died during the 2nd word war.
Birth*:

Annie May

Jones

was born in 1918 at Pontypridd, Glamorgan, Wales; Dec qtr 1918 11A 1065.
She was the daughter of

Henry

Jones

and

Annie May

Scotford

.

Death*:

She died on 7 June 1944 at 3 Fferm Goch, Llangan, Cowbridge, Bridgend, Glamorgan, Wales; Death certificate 7 June 1944
Acute Miliary Pulmonary Tuberoulosis.
R.O.F. worker age 25 yrs

Also June qtr 1944 11A 606.